Powergold NXT was built for world scale broadcasters that have many concurrent users scheduling music in tough networking conditions.
Real-world proven during the worldwide pandemic, delivering outstanding next-level speed and performance.
Auto-detects slow or high-latency VPN/WAN connections and instantly optimizes them, delivering millisecond responsiveness.
Purpose-built on Microsoft SQL Server database technology and runs on all versions of MS SQL Server, including free Express editions.
Evolved Powergold NXT feature-set delivers enhanced scheduling experience, quality control, and team collaboration.
Little Rock, AR (October 4, 2021) Powergold Music Scheduling, the world's fastest, most intuitive music scheduling software for radio, has introduced the next-level version of its software – Powergold NXT.

Powergold NXT boasts the fastest scheduling performance of any software in the industry, especially across complex networked environments. This ground-breaking music scheduling software release is a purpose-built response to the evolving needs of some of the world's largest broadcasters.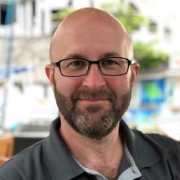 "Broadcasters around the globe were already moving toward technology hubs and decentralized working even before the worldwide pandemic. We observed these shifts and subsequently began to build Powergold NXT a number of years ago," said Lance Olvey, CEO/CTO for Powergold. "COVID-19 only accelerated the need for a more robust scheduling solution that could accommodate many concurrent users working remotely in less-than-ideal networking conditions. It turned out to be the perfect environment in which to deploy Powergold NXT!"
Powergold NXT has set a new standard for the industry and is built on Microsoft SQL Server database technology. This allows for a seamless experience for radio programming teams wherever they work—at home, on-the-go, or in-station.
One of the key innovations developed by the Powergold team is a Network Optimized Mode which automatically detects and compensates for poor networking performance, especially a slow or high-latency VPN/WAN connection, resulting in a no-compromise, lightning-fast user experience.
"Powergold has always been about speed," said Steve Silby, Sales Manager, UK and Ireland, for Powergold. "Our engineers were light years ahead of the competition, having optimized the pure SQL code base from the beginning to make Powergold NXT deliver under the toughest connection conditions. From the SQL architecture that works with all versions of MS SQL Server, including the free Express editions, to the Network Optimized Mode and the many enhanced user features, Powergold NXT is a real game changer for any programmers in any market who are working remotely. Imagine scheduling a whole week in just a few seconds, from anywhere!"
Powergold NXT is the only music scheduling software that has been purpose-built and real-world tested to meet the needs of world-scale broadcasters.
In addition to achieving industry-leading advances in network performance, Powergold NXT has also enhanced functionality and flexibility within the user experience that gives programmers more control over their music scheduling. Rule optimization, schedule snapshots, element merge functions, music research imports, and a powerful 'undo' function back to any point in time, among other features, ensure that Powergold continues to be the first choice in programming tools among programmers.
Powergold NXT is focused on connecting your world. A growing list of integration partners will be announced soon.
With the introduction of Powergold NXT, the radio industry is now up to speed on the world's fastest music scheduling software. Visit www.powergold.com to schedule a demo now or call +1 (501) 821-1123 to reach the Powergold team.
About Powergold Music Scheduling
Powergold has long been recognized as the industry's fastest, most intuitive music scheduling software with the most highly regarded support team in the business. Powergold's intelligent programming tools are not only smarter than competing tools, but they also help programmers work faster and more creatively, which means a superior music experience for them and their audiences. For more information on the company, visit www.powergold.com or follow @powergold on Twitter.
Media Contact:
Micropower Corporation, media@powergold.com‬‬‬‬‬
---
Please fill out this form and we'll reach out right away to schedule your demo.
https://www.powergold.com/wp-content/uploads/2021/10/nxtBlogA.jpg
600
800
Powergold Music Scheduling
https://powergold.com/wp-content/uploads/2021/10/headLogo-300x79-1.jpg
Powergold Music Scheduling
2021-10-04 09:24:02
2021-10-04 17:15:03
Powergold Launches The World's Fastest, Most Intuitive Music Scheduling Software Yet – Powergold NXT