By Sean Ross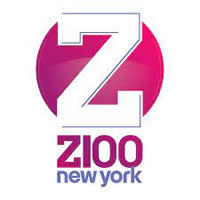 In late July, I heard WHTZ (Z100) New York play "Good 4 U" by Olivia Rodrigo, followed by "Love Again" by Dua Lipa. "Good 4 U" was, at that point, an eight-week-old record, but one of the few that had gone to power rotation almost instantly. "Love Again" ultimately did not go to power for most stations but at that moment, it was a new, uptempo single from a core artist.
The Olivia/Dua segue was compliant with what radio programmers have been taught over the years about "hub and spoke" programming—the importance of playing a confirmed hit every other song. But it was also nice to be excited about any two songs in a row on Top 40 radio—a sign that the product shortage of recent years might finally be improving in a significant way. After eight months of "Blinding Lights" in 121-spins-a-week power rotation, having even a few songs like "Good 4 U" or "Stay" that could be confirmed smashes in eight weeks added some excitement again.
So maybe it's time to consider a new "hub and spoke." Radio still needs strength and "hit insurance" every other song. When radio's "new music" hegemony first began to give way a decade ago, radio programmers decided that playing-the-real-hits would be their franchise. But strength by itself hasn't been enough to buoy the format for the last five years. I now feel that current-based formats like Mainstream Top 40 also need freshness at least every other record.
Freshness and strength weren't always mutually exclusive. Power rotation was always supposed to be the place where strength and freshness intersected. Then in the late '10s, the supply of Top 40 hits weakened, but spin counts remained aggressive. It's clear now that "No Promises" by Cheat Code was neither safe nor fresh when it drifted back into power rotation for some Top 40s every few weeks in 2017-18. But Top 40 felt like it had to play something 123x a week, even if it was "the best of the rest."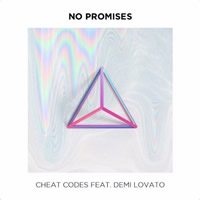 For a while, Top 40 tried to protect "freshness" one day a week with one song a week. I've long been dubious about the hourly premieres of new superstar releases. Do they risk instantly burning out those songs that would benefit from having some time to burn in with listeners instead? Do they make our stations difficult to listen to on Fridays for anything more than a nine-minute check-in? How valuable are they when you don't have to wait to hear any new song? When there are a hundred songs on Spotify's New Music Friday playlist? If freshness matters, it needs more of a commitment now.
You can tell radio programmers are a little more conscious of freshness, too. There seems to be a little more of a "when you know, you know" attitude toward a few songs. Justin Bieber's "Peaches" went to power almost instantly but didn't linger the way that other hits did. Ed Sheeran's "Bad Habits" seemed to reach a point a few weeks ago—when it was already at No. 4—where its momentum slowed, and radio programmers were not sure if it was a sustained power. Then "Bad Habits" seemed to solidify again for some stations, even as Sheeran's "Shivers" became one of the next fast-breaking songs.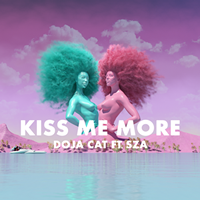 Freshness and excitement are hard things to quantify. Radio programmers and researchers know how to ask if listeners are burnt on a song, and we accept that there are some songs that listeners might both love and be tired of. Until they specifically articulate that, however, we assume they are as enthusiastic about the fifth play and the five-hundredth. Isn't hearing a favorite song inherently exciting? If "Kiss Me More" or "Good 4 U" are still testing power, is it just arbitrary to decide that we need some new ones?
I'm not tired of "Bad Habits" yet. I'm still hanging in there, for that matter, with "Kiss Me More" and "Good 4 U." But I've come to feel that the most important songs on the radio are the tier of songs directly under them—a group that at this moment includes "Shivers," "That's What I Want," "Who's In Your Head," "Fancy Like" (a song which has also proven that Country listeners have different priorities than some PDs). There's also excitement in the next group—"Ghost," "Cold Heart," "My Universe," "Meet Me At Our Spot" already. Those are the songs that most make me feel like I still need radio.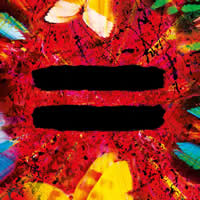 In recent weeks, Z100 has blurred the difference between "power" and "power new." Through late August, monitors showed it playing five powers, topping out around 117-122x a week. This week, its eight most-played songs are getting between 82x and 72x spins per week. Those most-played songs go as far back as "Déjà vu" and as recent as "Shivers" (meaning that both Sheeran hits are included). Z100 has recently introduced a personality afternoon show, which would naturally affect available spins, but it didn't rework its rotations immediately.
A year ago, this column found a direct correlation between CHR ratings and spin count. Those stations with the most extreme power rotations were, on average, the lowest rated in the format. The handful of stations still around or under 100x a week were among the most successful. It will be interesting to revisit that exercise once Z100's new strategy has a while to take hold. (It also must be acknowledged that sister WWPW (Power 96.1) Atlanta is having its best ratings ever after increasing its top spin.)
It's also necessary to acknowledge that, as much as I've derided the "No Promises" strategy over the years that radio's rivals are also willing to bend the time/space continuum on songs. Glass Animals' "Heat Waves" is No. 6 on Spotify Today's Top Hits. Camila Cabello's "Don't Go Yet" is still on the list, even though radio is done with it. "Meet Me At Our Spot" is eighteen months old, and yet it still took until now for its TikTok moment. Your fifteen-year-old might have known it last year, but did they ratify it before now? It makes calculating freshness more difficult than just looking at newness.
The hardest songs to calculate from that standpoint are those that are no longer new and aren't yet powers. One of the reasons Top 40 has had so few consensus powers in recent years is not knowing what to do with songs in the middle. "Levitating" clawed its way back from that grey area, and sounded plenty fresh, even as an eight-month-old power, in part because airplay had been throttled down for a while. "Love Again" may not be headed for a rebound of that magnitude, but I would have had no problem treating it like "Peaches" or "Bad Habits" until listeners decided, because it created excitement on the radio for a minute. And I fully expect to see it creep into power somewhere in a few weeks, since even Lipa's "We're Good" resurfaced for a few stations.
Programmers are trained early on that "playing the hits" means ignoring our own internal timing on songs and accepting that the audience moves on its own timetable. I would have happily ignored how I felt about the hits of the last five years if the format was thriving. I feel okay about suggesting that we're still working out the timing issue as well. Both the ratings and the excitement with which the next "That's What I Want" or "Who's In Your Head" is scarfed up suggests that the audience feels that way too.
---
Sean Ross is a veteran programmer, researcher, and the author of the Ross On Radio newsletter. Find him or subscribe free @RossOnRadio on Twitter. Contact him at rossonradio@comcast.net
---
Those Who Try Powergold Get It
Powergold users across the world rate us #1 in the industry for our ease of use, control of music flow, radio experience, and support and training. It's time to discover Powergold and all the great things you've been missing.
Please fill out this form and we'll reach out right away to schedule your demo.
https://www.powergold.com/wp-content/uploads/1999/10/blue-headphones-on-blue-background-top-view-77PVKGN.jpg
533
800
Powergold Music Scheduling
https://powergold.com/wp-content/uploads/2021/10/headLogo-300x79-1.jpg
Powergold Music Scheduling
2021-10-12 14:52:12
2021-10-12 21:37:26
The New Hub and Spoke: Balancing Strength and Freshness