By Sean Ross
The concept of the "oh wow" oldie has been around for a while. As I have found out from writing about the "Lost Factor" of various hits over the years, everybody's threshold for what song evokes the "oh wow" response is different, often dependent on whether they listen to satellite radio or their FM Classic Hits station. A song can be readily available on my phone, but still provoke surprise and delight if I hear it on SiriusXM's '70s On 7 format and particularly if I hear it on broadcast radio.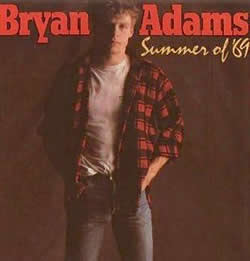 The "no wow" oldie is easier to pin down. A "no wow" song is the enduring hit still heard on multiple formats and stations within a market—most obviously those songs at the "Don't Stop Believin'"/"Summer of '69" level. They are clearly still well-loved records, but even the listeners still delighted by those songs are not surprised by them.
The "no wow" oldie is most often those '80s songs shared between AC, Adult Hits, Classic Hits, and Classic Rock, or some combination thereof, but there are other examples. With '90s and early '00s rotations fairly tight at Mainstream AC, if I monitor an AC station (particularly a Soft AC) or two during the course of the day, I can pretty much depend on hearing, say, "Because of You" by Kelly Clarkson at least once, or maybe multiple times.
Certain songs have evolved from "oh wow" to "no wow" over the years, particularly those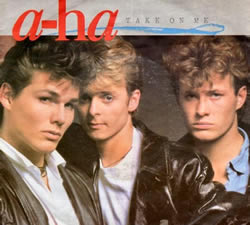 by non-superstar artists who became unhip quickly after their hit streak ended. It's easy to remember when "Eye of the Tiger" by Survivor, "(I Just) Died in Your Arms" by Cutting Crew, "Your Love" by the Outfield, and even "Take On Me" by a-Ha were once scarce on the radio. In the mid-'00s, those songs became the secret weapons of the Adult Hits format in the mid-'00s. Now, they're Classic Hits and AC warhorses.
How you feel about "no wows" depends on your programming philosophy. They have become radio staples for a reason. For some programmers, they are meant to be arrayed one after another—proof that listeners are getting what they come to a station for. Over the last year, with listening habits upended, there has been mounting evidence that more listeners want some balance of hits and variety.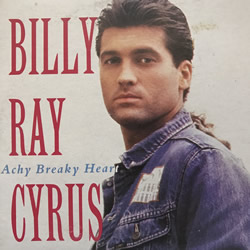 Five years ago, I asked readers to tell me "Songs You're Sick and/or Tired Of." I recognized that "Jack and Diane" and "Sweet Home Alabama" were still hits. I had just reached the point where I could not sit through them, even while monitoring a client station. For readers, songs like "Jessie's Girl" and "Livin' on a Prayer" were already on the list. Interestingly, so were certain hits that hadn't been on radio for years—"You Light Up My Life," "Seasons in the Sun," "Achy Breaky Heart"—but hadn't lost their power to traumatize.
Recently, though, I shared the concept of the "no wow" song with Twitter followers, and it was easy for them to grasp. "I hear 'Livin' on a Prayer,' 'You Give Love A Bad Name,' and 'Wanted Dead or Alive' … on six radio stations locally, getting played a lot," wrote Tristan Sanchez. "Same with several Journey songs and Def Leppard's 'Pour Some Sugar on Me.'" That is overkill.
"By the end of the '80s, I was burned out on Prince's big hits," wrote Tom Lane. "That lasted for a long time. Not 'When Doves Cry' though; always loved that one. I did come back around to those other hits after he died."
"Two examples that will always make me change the station, 'Sweet Child O'Mine' and '(I Just) Died in Your Arms" wrote Eric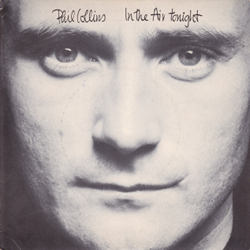 West. WUBE (B105) Cincinnati PD Grover Collins cited the Outfield song. "'In The Air Tonight' by Phil Collins is single-handedly killing FM," said recent Ross On Radio contributor Jason Kidd.
Readers weren't instructed to come up specifically with songs they were burnt out on—only those that are in no way surprising to hear on the radio. I'd cited "Time After Time" as a current power gold that I still always enjoy hearing, compared to, say, "Eye of the Tiger." That led Martin Collins of the U.K.'s Smooth FM to comment: "'Time After Time,' forever classy. 'Eye of the Tiger' always naff and horribly cheesy."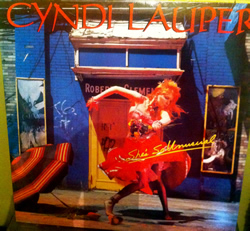 CIND (Indie 88) Toronto PD Ian March listed "Girls Just Wanna Have Fun," "Someone Like You," "When I Come Around," and "Summer of '69" as "'no wows' that I still enjoy." That "Summer of '69" is still on the list is a particular accomplishment given the relationship between Canadian PDs and the "Cancon" titles that still comprise 35-40% of their music by regulatory fiat.
"No Wow" songs can be rehabilitated. "Two that revived for me were 'Sweet Caroline' and 'Brown Eyed Girl,'" writes CHIRP Radio's Mike Bennett. "My then-five-year-old fell for them and their super sing-along [appeal], and her joy was contagious."
As Classic Hits stations emphasize the '80s and beyond, there were fewer mentions of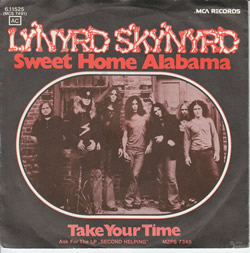 '70s songs than five years ago, although KNCI Sacramento morning man Tom Mailey still cites "The Joker." But fewer songs are at that level now. Five years ago, "Carry on Wayward Son" was hard to sit through; that song has hardly become "lost," but I might not punch it out now. I don't think "Sweet Home Alabama" has reached that point yet, however.
"No wow" songs can be come less burnt over the years. Can they become "oh wows" again? It's hard for me to imagine ever feeling that way about the songs that were once Oldies "safe list" perennials. Then again, as PD John Sebastian's KOAI (The Wow Factor) Phoenix continues to evolve and grow, there's an increasing emphasis on those '60s titles, including some like "The Letter" or "Groovin'" that were power rotation for years. So it's possible that many listeners consider "oh wow" anything they haven't heard lately.
If more '60s and '70s are becoming special again, it will be interesting to see what happens as the '90s and early '00s filter in. One Twitter follower cited Santana's "Smooth" and two named Outkast's "Hey Ya" as "no wow" candidates. For the most part, though, many 1990-2004 songs are just starting to come back to the radio. When a reader complained about "Baby…One More Time" five years ago, I likened it to "Achy Breaky Heart" as a perma-burnt song that you're not likely to encounter much on-air. But these days, it's much less surprising on the radio.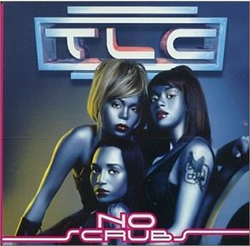 There are always songs beginning their Outfield-like arc at radio. "Wannabe" has gone from risible to reliable over five years' time. I am not surprised by encountering it on the radio, but nor am I anywhere near tired of it yet. Same goes for "Everybody (Backstreet's Back)" by the Backstreet Boys. If I lived in South Florida, which has several stations pounding '90s titles at the moment, I might feel differently. But "No Scrubs" by TLC still sounds great after 6-7 years on the radio.
How songs will travel from being a hit to taking a timeout to becoming burnt out in the future is hard to predict now, not only because of radio's competition, but because of changes over the last few years in how stations play songs. Will "Hey Ya" become burnt enough to go away for a few years? Or will the relatively small number of playable early '00s song keep it on the radio for a while? What about the Katy Perry/Pink pop of the mid-'00s? (If it's any indication, I find "Call Me Maybe" fun again after a while.) It's possible that the usual trajectory of songs through the years will be upended by streaming; more likely, there will be new "no wows" that we cannot anticipate now.
Sean Ross is a veteran programmer, researcher, and the author of the Ross On Radio newsletter. Find him or subscribe free @RossOnRadio on Twitter. Contact him at rossonradio@comcast.net
---
Those Who Try Powergold Get It
Powergold users across the world rate us #1 in the industry for our ease of use, control of music flow, radio experience, and support and training. It's time to discover Powergold and all the great things you've been missing.
Please fill out this form and we'll reach out right away to schedule your demo.
https://www.powergold.com/wp-content/uploads/2021/10/record-player.jpg
733
800
Powergold Music Scheduling
https://powergold.com/wp-content/uploads/2021/10/headLogo-300x79-1.jpg
Powergold Music Scheduling
2021-04-28 21:10:22
2022-01-06 16:11:54
The "No-Wow" Oldie: Now There's A Name For It