By Sean Ross
This column was originally going to be called "why radio detail still matters." Over the years when I write about the details of radio programming too minutely, the "O" word will inevitably come up. And while "overthink" is certainly a possibility, I don't hear much evidence of it when I listen to radio. I continue to take extra time during scheduling to fix the things that I hear on other stations. Attention to detail has been a hallmark of several golden eras of radio programming.
But maybe you've heard me say that already.
This column was going to be about whether the radio listening experience had become uncomfortably claustrophobic—a sense of listening to the same thing over and over again, a feeling of too many elements that sound the same as each other. Claustrophobia presents itself in ultra-high rotations that go well beyond merely "playing the hits" and an over-reliance on a few artists (six of the current CHR top 10 are from three artists with two hits apiece, not counting feature appearances).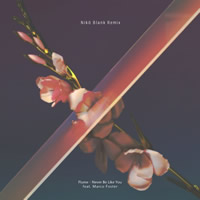 Claustrophobia presents itself in too many similarly-produced hit songs, and not a variety of musical styles. For much of the late 2010s, that dominant style was mid-to-down tempo, repetitious, unhappy. Top 40 flourished when the two-of-the-same segue was "Dynamite" into "Party Rock Anthem." It was different when the similar sounding hits were Chainsmokers, "Don't Let Me Down" and Flume, "Never Be Like You." I do feel that the contemporary music is better now, although there's still not enough depth and variety to power a CHR comeback.
I've also said some of those things before, which sometimes set off the "overthinking" discussion with friends and readers as well. But overthinking on radio's behalf is part of the brand here. More importantly, the streamlined broadcast radio of the last decade has not flourished. The repetitious CHR and stylistically homogenous Country formats of recent years have not flourished. At this point, the best way to defend radio is not to get defensive about radio.
Radio doesn't just feel claustrophobic to me sometimes, it sounds lonely, and does so at a time when people are trying not to feel alone. Sometimes radio reminds me of the abandoned shopping malls that we've read so much about—the mostly empty malls with shuttered stores that recall the downtowns they usurped decades earlier; the place where shoppers feel creeped out and unsafe.
When I hear a station that is largely unhosted or minimally hosted, it reminds me of the abandoned mall. There is no greeter at the front door of the big box store. There is no clerk to ask if I need help. I've always felt that turning on the radio should bring the feeling of a friend greeting you at the door. These days, I often get the feeling that the host can't be bothered to get up from the couch.
When I see a radio station schedule posted online and seven-eights of the broadcast day is listed only as "WXXX Music," punctuated perhaps by a morning or afternoon show, it reminds me of the abandoned mall. (I have one friend who sends me at least one example of that from his radio listening every month.)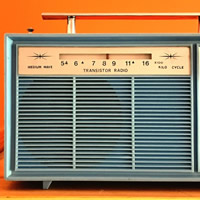 When I hear a heritage radio station that is now clearly assembled from parts-found-around-the-house, especially if there is no localism or no sense of place, it reminds me of the abandoned mall.
It might feel like pushing the metaphor a little too much to say that an ill-tended radio station feels unsafe. Yet, what we have wanted from radio during COVID-19 is, in part, to help keep us safe. That's a bigger job than radio can do alone, especially now, but I don't hear enough of that information on radio.
There's always a franchise for one station to be the "local" and "personality" station. But when other stations sound generic, thrown together, and barely hosted, the abandoned store feeling makes people less likely to turn the radio on. The shuttered stores hurt the other tenants. The more radio stations do to market and attract radio usage, the more listening there will be for all of us.
I've written recently about radio stations being overproduced, but underproduced stations sound lonely and disconcerting as well. That is especially the case when a station's imaging still has the "police radio" feel of the 1990s—offhand, or even menacing. You expect some sweepers to end with "muh-ha-ha."
When I hear badly automated radio stations, especially in the transitions to and from streaming stopsets, it reminds me of the abandoned mall. In fact, the ongoing streaming stopset issue—long stopsets made worse by bad and repetitious filler content– was probably the first sign of radio becoming ill-tended.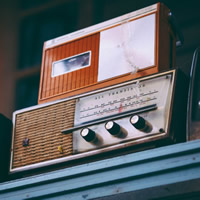 Over the 14 years that I've been writing about streaming stopsets, nobody has ever told me I was wrong or accused me of overthinking. But few stations have addressed the issue either. Radio's stopset length and content was the equivalent of the mall parking hassle—something no longer shrugged off as "but, hey, what are you gonna do?" once there were alternatives.
One of the things that has set the thriving mixed-use "lifestyle centers" apart from the shuttered malls is the user experience—the knowledge that you could do your shopping with a single click but choose not to. Radio has sometimes tried to replicate how listeners use music at home rather than give them the experience they could not create for themselves.
There have always been things that make more sense for individuals than for radio. Four times a year, I find a new song that I want to play over-and-over again. For radio, that's a stunt that works every few years at the most. In the '70s, stations tried to replicate the "entire album side" experience on the radio. That wasn't what listeners wanted from them. And no matter how much listeners binge a hot artist at home, I feel reasonably sure that three Justin Bieber songs an hour still feels repetitious on the radio.
Eating cold pizza in the morning is a long-running pop-culture trope. But if you care enough to throw on some clothes and go out to breakfast, you are probably not in search of cold pizza. You are looking for better food and the company of others.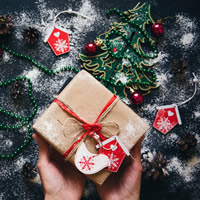 I'm not the first person to make the connection between the travails of radio and those of retail. The parallels are most noticeable at Christmas. Radio has a once-a-year pop-up store that's more compelling than any of its anchor tenants. The customer traffic might not be as much as it has been in the past, but it will be more than October or February. The experience we provide for people now will matter.
One thing that Christmas radio stations need to consider is advertising radio as a whole. The "here's what we'll be playing again on Dec. 26" promos shouldn't just be for your own station. Perhaps they should include cross-plugs for the other stations in the cluster. Perhaps they should include not just the local TV news people but other jocks from inside your cluster. Maybe Dec. 26 needs to be a big day on your radio station with more than just those promos as incentive to stick around. Maybe Jan. 3, 2022—the first day "back at work" needs to be a big day as well.
Radio stations have, over the course of the last year, acknowledged there needs to be more happening on the radio. Some stations have dramatically changed the tenor of their imaging. Others have added full-service personality outside mornings. For those few stations that have managed to excel in off-the-air content, there are further retail parallels in those shopping centers that have flourished through mixed-use. In 2022, there should be a consistent feeling that something is happening at radio again.
---
Sean Ross is a veteran programmer, researcher, and the author of the Ross On Radio newsletter. Find him or subscribe free @RossOnRadio on Twitter. Contact him at rossonradio@comcast.net
---
Those Who Try Powergold Get It
Powergold users across the world rate us #1 in the industry for our ease of use, control of music flow, radio experience, and support and training. It's time to discover Powergold and all the great things you've been missing.
Please fill out this form and we'll reach out right away to schedule your demo.
https://www.powergold.com/wp-content/uploads/2021/11/old-vintage-radio-nominated-by-mirza_t20_ooyKEe.jpg
623
800
Powergold Music Scheduling
https://powergold.com/wp-content/uploads/2021/10/headLogo-300x79-1.jpg
Powergold Music Scheduling
2021-11-17 15:23:46
2021-11-17 15:37:46
Radio: Avoid the Abandoned Mall Feeling